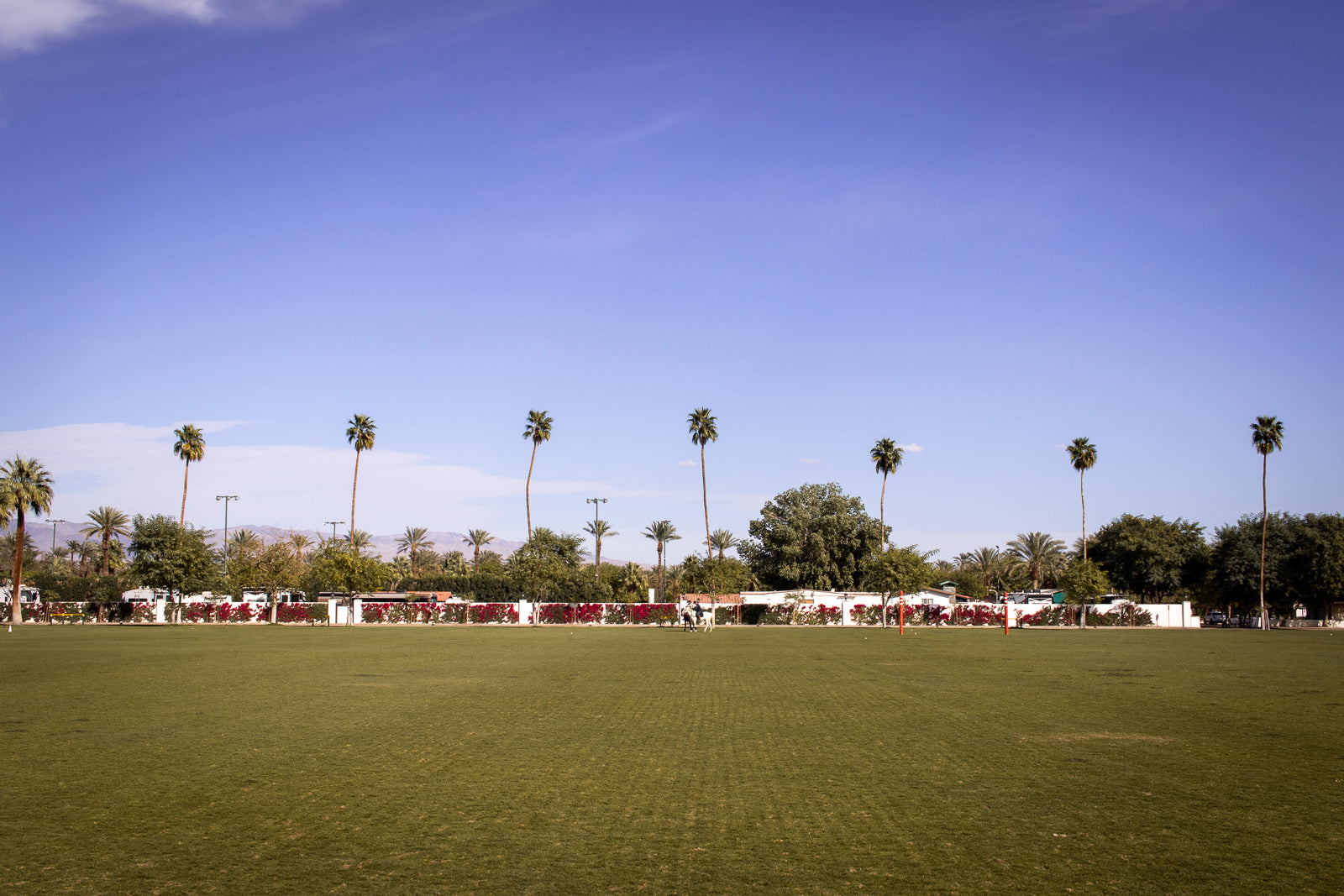 Polo Adventures at Coachella
Ever wondered what happens to Coachella when it's not a music festival? When Vanessa Hudgens goes home and the discarded flower crowns are all collected, it returns to it's original state: the Eldorado and Empire Polo Clubs. 


Would take this over Coachella any day, TBH


While on a work trip to LA, I got in touch with my friend Zinta to see if she wanted to go for coffee - instead, she invited us to ride at this magical place. Humungous green fields are winged with palm trees and surrounded by dry desert mountains, with bright flowers sprinkled lavishly around. 


Zinta and I became friends over Instagram seven years ago, when I was in college and S&S was a humble blog - so long ago, I don't remember what I was even writing about. I feel old. 
Zinta is riding Pluto, I'm on Breezy


For those of you not familiar, Polo can be roughly described as "horse golf," a team sport in which a ball is hit with a mallet from the back of a (galloping) horse. That is about the extent of my Polo knowledge - and that it's very difficult and very fun. 


While Zinta took me on a cantering tour of the fields, and I left Shane (who had never ridden before) in the capable hands of her hubby Jeffrey. In less than an hour, Shane went from newbie to Master of Walking Speed Polo. 


Shane and I were all too happy to test out our new Spring styles. We built room for shoulder motion and comfort, and swinging polo mallets definitely tested our tailoring!


Polo ponies getting their cardio


Zinta and her model pony Pluto
Part of our polo training was learning how to hold the mallet so that we looked 300% cooler than we actually are (spoiler: it totally worked).
Polo Power Couple! Zinta wears our Give Me Ribbon riding shirt (customized).