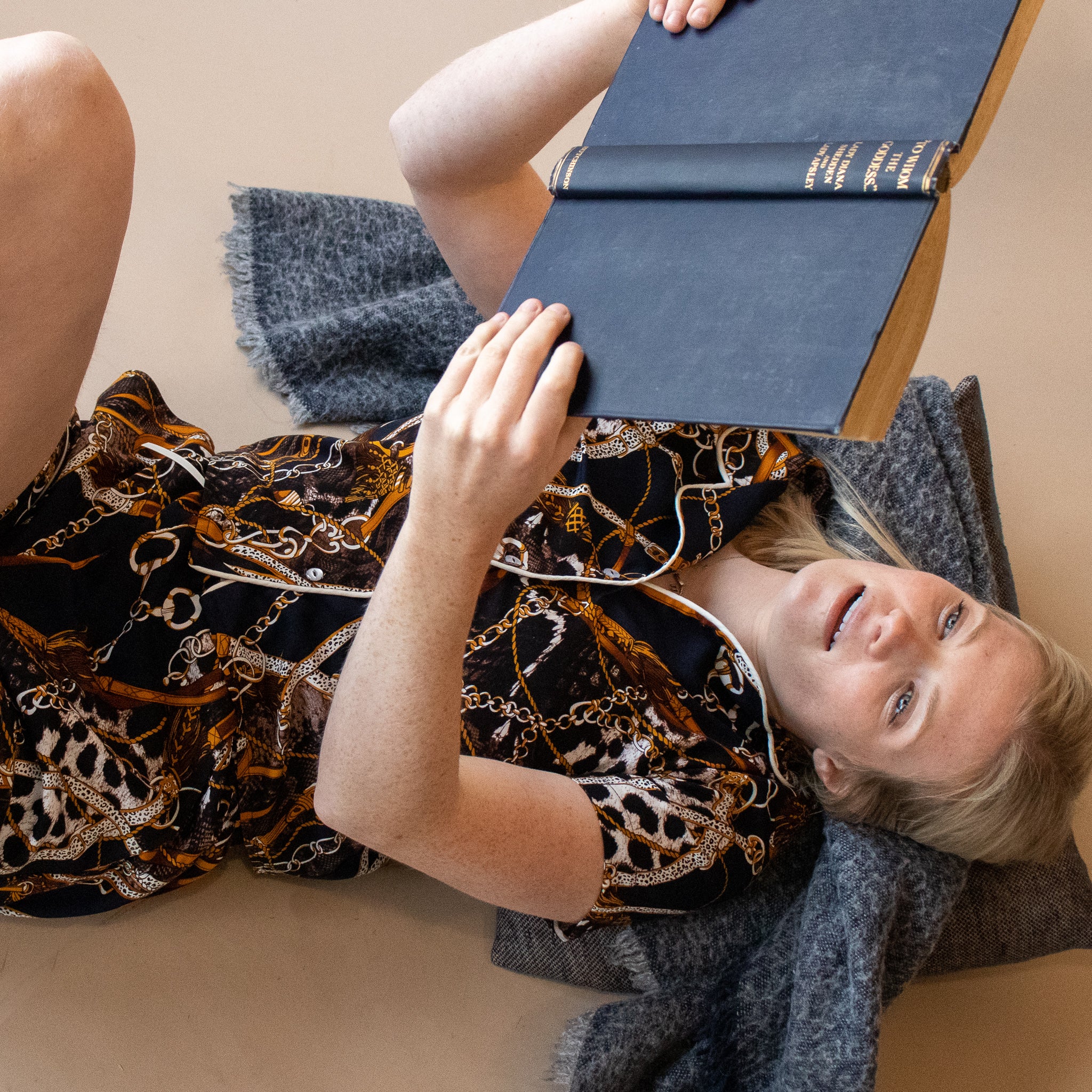 Packing Santa's Saddle: Our Holiday Favorites (for the naughty and nice)
We've found ourselves in an unfamiliar time. The weather is getting chilly, the days are getting shorter; how do we get closer as we have to stay so far away? We wanted to pick a few things we loved designing for the winter collection that we think would check that "special" box. From luxurious cashmere coats to the perfect finishing touches, Street & Saddle is here to help you keep your holiday shopping locally made.
Delightful Stocking Stuffer
A thoughtful and practical piece. When have you ever had something say so directly "I care about you and I want you safe"? Packaged perfectly as a parcel surprise in someone's mail there's room on Santa's sleigh for this to go world-wide. Order one of each and save with our Monday to Friday Pack. 
~
For the Extravagant Lounger
If there's one thing we can be sure of this holiday season, it's that there will be an abundance of lounging around the house. Why not make the most of it? Buttery, breathable and out-right adorable, this set also makes for two versatile pieces that can be styled for life outside the house (*ahem 2021 please). 
~
Stay Cozy in the Crisp Outdoors
Wool and cashmere go hand-in-hand with care and love; there's something so thoughtful about keeping someone warm.
"The Jacket," something that every person fights hard to find but seldom receives. Nothing is more exemplary of a great gift than the one that someone gets to use everyday, effortless.
For Your Horse Girl 
No gift is ever finished until it has a bow on top. Adorned with a Pony Print our Milton Menasco Rosette Set has been an international smash hit. The perfect finishing touch for you or any member of your barn family this holiday season.
~
For Your Holiday Zoom Parties
What does one wear to all the virtual holiday events? Glittery dresses may seem to much, and your sweatsuit a little too casual. This top strikes checks all the boxes; cozy, formal, festive (and a bit of stretch). Finished with a breathtaking geometric lace insert that adds a touch of elegance. 
~
A Shopping Spree 
Every year, we help the partners, parents and friends of our customers find the perfect gift for their loved one (although oftentimes, they've been given a list!). This holiday season, we've released our new gift cards to make shopping that much more seamless. 


~
If you're in need of some gifting advice, or would like to submit your "wish list" in case Santa comes knocking, you can email Katelyn at kwoodburn@streetandsaddle.com
-Xo Katelyn
A couple weeks ago, I was invited to be interviewed on the Heels Down Magazine podcast to answer some questions about size inclusivity and body positivity from the perspective of a fashion designer...
Read more
Meet the Team: Rachael Barnett, Tailor
We are so excited to introduce Rachael, who is credited with sewing many (many) of our garments. She's been working for S&S for just over a year now, while studying Political Sciences - with an...
Read more