Our Business, Our Way: What We're Working On in 2022
What a wild ride
As we enter our seventh year in business, I wanted to take a bit of time to catch you up on what's been happening behind the scenes. Or - behind the seams (ha, ha). Thanks to our incredible team and a lot of grit, Street & Saddle is quickly surpassing the wildest dreams I had as a fifteen-year-old, insistent that horse girl fashion was a viable business model. 
Many things have not changed. We continue, as a team, to learn and share our craftswomanship, to create luxurious items for you to love, and never forget about taking care of the planet along with taking care of our company. 
Some things are changing: our business model, to accommodate growing demand for what we make - and our sustainability practices, to match. So enjoy this deep dive into what we've been up to and what we have up our sleeves. 
What's old is new (again)
At the end of every season, we are invariably left with roll-ends of fabric. We get creative in  "re-using" those small bits as ties and trims on a new style. For instance - a brown twill from last season may find its' way into the inner waistband of a new denim skirt. It's a beautiful and practical method - one we will carry on with indefinitely. 
We're also getting ready for our second annual One of a Kind Sale, where we post all of the fabrics that are only big enough to make one piece of clothing from. I was incredibly impressed how creative everyone got for our last one - combining beautiful fabrics and trims to create themselves a truly unique dream item. 
However, as we experienced a high rate of growth over the last year, our leftover fabric also grew in volume. Small, manageable roll-ends turned into entire, untouched rolls of fabric - too much to be absorbed into our current methods of reuse. I quickly came to terms with the fact that this is just something that happens, especially when dealing with a fast-moving industry experiencing massive shipping delays. But we were still left with a dilemma: how do we avoid wasting extra materials? 
As a designer, I spend a lot of time un-learning what the fashion industry has taught me: that once an item is a couple months old it becomes obsolete - especially "special edition" prints and colours. This ideology just simply doesn't make sense when we make clothing that lasts (hopefully) decades. 
I also spend a lot of time couched on the floor of our studio; staring under our cutting table where our fabric is stored - old fabric, new fabric, and everything in between. I realized that there was enough (gorgeous) leftover fabrics from various previous collections to make up a whole new one. And that's exactly what we did for our Winter collection. 
From satin skirts to cashmere coats, we created something entirely new and beautiful from "old" fabrics. It was deeply satisfying, kind of poetic, and it one hundred percent resonated with our community (because y'all are amazing). It required some out-of-the-box creativity, which of course we love. And in a world obsessed with new, new, new, we were able to not only stop the clock but move it backwards. 
Every detail of this coat, down to the lining, came from our archives. 
When planning our 2022 collections, it only seemed natural to repeat this process. While our Spring and Fall collections will use new (or new-to-us) fabrics, our Summer and Winter collections will be entirely sewn from our own leftover fabrics. 
While reusing materials isn't a new idea, this is the first time I've seen a clothing brand have a concept like this. It removes the pressure of trying to use up all of our fabric every season, while allowing us to quite literally be zero-waste. 
It feels like an excellent step in the right direction of creating a balance between  financial security and sustainability, and I'm so excited to share it with you.
We're growing - and so is our manufacturing!
"Proudly made in our Vancouver studio" has been a cornerstone of our identity for years. Operating on a made-to-order basis gave us a huge amount of financial freedom as we grew, while ensuring that we weren't left with massive amounts of overstock. 
But (and this is a big "but"), a made-to-order model does not fare well with massive influxes of orders and growth. For instance - if we sell eight size medium camel turtlenecks in a three-month time span, we'd still be making each one individually as the orders came in, which, to be blunt, is just a colossal waste of our energy. It would be like baking each cookie individually when you know you're going to eat a dozen of them. Doing small production runs of our best sellers frees up time, allowing us to invest more of it in design.
Don't get me wrong - we will still always use parts of our made-to-order model, especially for custom sizing (which is here to stay, by the way). Last year, we started supplementing it with small production runs, sewn either in-studio or at the home studios of our new network of craftspeople (paid a fair wage, as always). This still allows us to have quick turnaround times and to be smart about what we're making and when. 
One day, I would love to expand our studio space to make it into more of a factory, and return to an "all under one roof" concept; with more machines and more talented people on payroll. I've also come to terms with the fact that this would take an immense financial investment, and would most likely mean me forgoing both time off and a good night's sleep for a few years. So - not yet ;)
2022: a Sneak Peek
So, what's on the docket for this coming year? A lot: 
A Spring Collection Like No Other: Around a year ago, Shane came across a local artist on Instagram, and we immediately asked her to illustrate a custom print for us. Joyce Lay Hoon Ho of Arty Guava created something beyond our wildest dreams, and after some hard work finding the right fabrics to print on, we are SO excited to introduce it to you!
More Milton Menasco: What started as a simple face mask in April 2020 has turned into a veritable empire of Horse Girl Spirit. We are delighted to continue our partnership with the talented Alli Addison, with new styles, new artwork, and new colours. 
Falling for Fall: Last Thanksgiving, we visited a family-run fabric shop for the fun of it. We walked out with hundreds of meters of British and Italian wools from the 1970's (!). They are heartbreakingly beautiful, so of course the designs had to be heartbreakingly beautiful to match. Watch or them in our Fall 2022 collection. 
Meet the Team: We've added some amazing members to our team recently, and we've been too darn busy to properly introduce them. So get ready for more behind-the-scenes content! I might be the face you see on our Instagram stories, but Shane, Emma, Ciel, Megan, Brenda, Tina, Amy and Indre are the ones who ensure there's a business for me to talk about. 
Better Plus Size Representation: Our journey to being a more size inclusive brand will never be over, so this item will most likely always be on our goal list. But we have some great experts and influencers lined up to help improve our fits and photography game this year. 
Make Sustainability Sexy: As mentioned above, we're working on making zero-waste look so good, you won't even realize it's zero-waste. Because we're sneaky like that. 
And as always - a big thank you to our community. From the orders to the Instagram likes, you all contribute to building this brand into something truly special. 
-Xo, Katelyn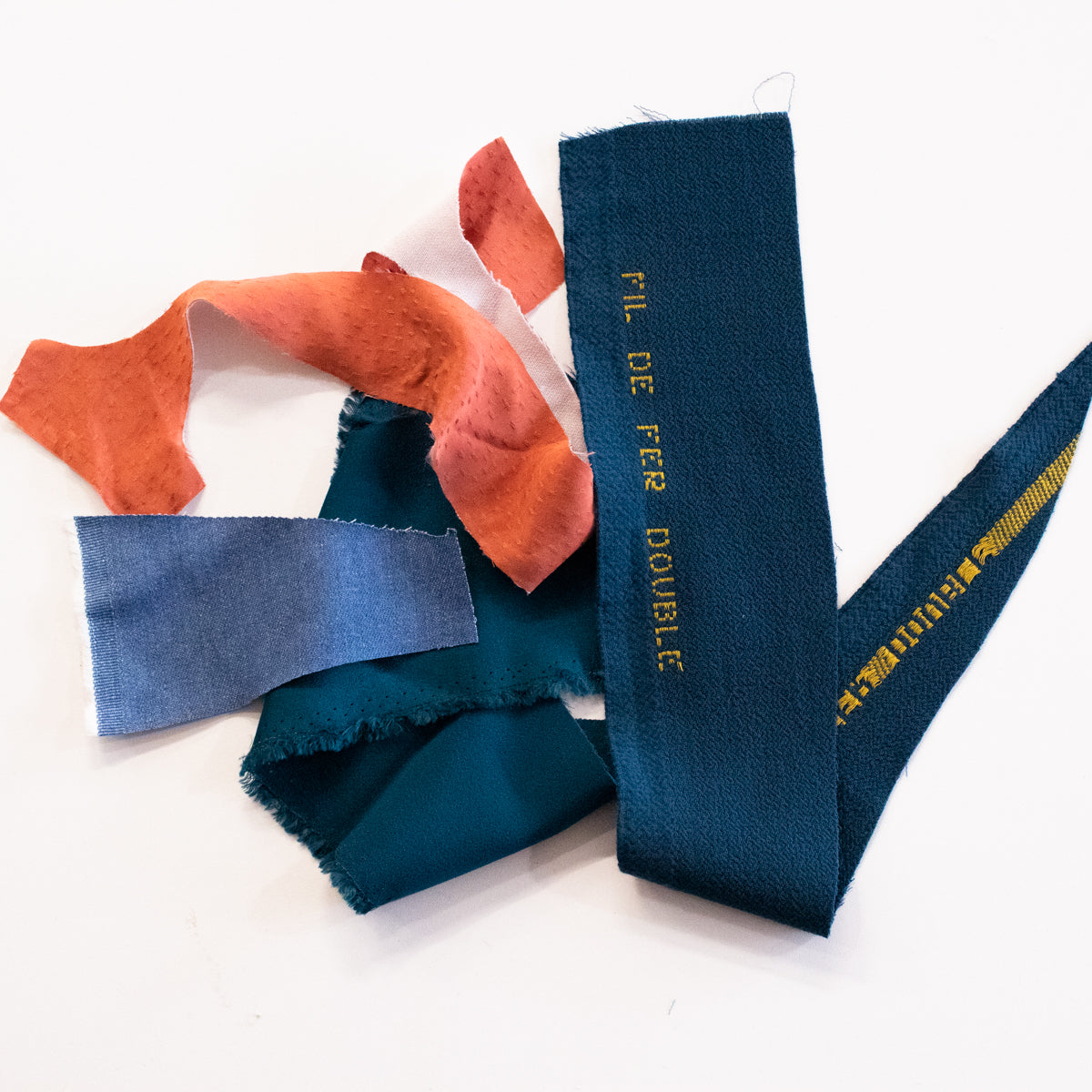 Sustainability: Zero Waste Sewing
What are fabric scraps and offcuts? Picture yourself rolling out dough for some cute sugar cookies. You arrange the cookie cutters around to try to jigsaw as many of them in as you can. After press...
Read more